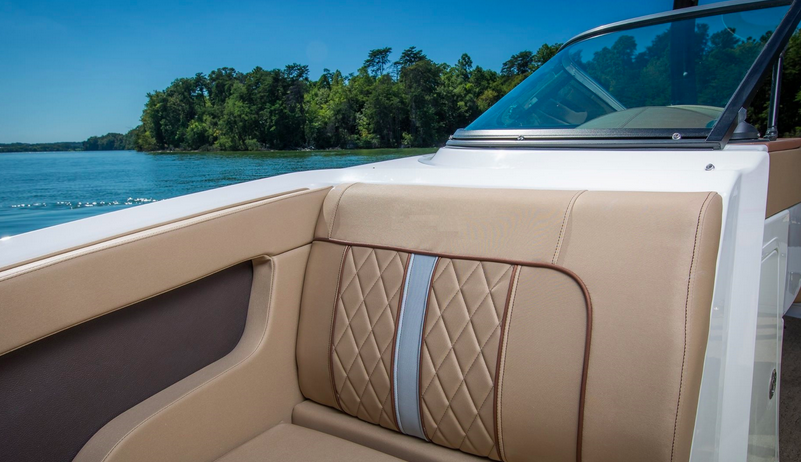 Pontoon Carpet Replacement: Guide and Tips
Pontoon boats are often carpeted, which gives them a look of comfort and sophistication, making them all the more enjoyable to spend time in. However, due to the damp and salty environment they are exposed to, many carpets begin to show signs of wear over the years even if you used pontoon carpet cleaners—and pontoon owners often look to change their carpeting first when remodeling their boats. This is, fortunately, a relatively simple and inexpensive task. While many pontoon owners believe they must commission the work of a marine expert, the reality is that laying carpets on a pontoon doesn't differ too widely from laying carpets on a grounded house, meaning that any experienced handyman or carpet installer will be able to lay and secure a new carpet on a pontoon boat—or even the owner themselves.
There are, however, certain special considerations that must be made when carpeting or re-carpeting a pontoon boat. This primarily concerns the plywood underneath the carpet, that should be treated with CCA. This is a process that fully dries the wood, and gives it enduring qualities that protect if from moisture; mildew; termites; pealing and other issues that marine environments usually cause in untreated wood. Before laying carpets pontoon owners should certainly look to treat their existing wood, or replacing with it with a CCA plywood. They should also consider re-decking their pontoon entirely, particularly if there are holes or weak spots that they are liable to fall through.
Before laying their new carpet, pontoon owners should of course remove their old one, and also ensure that that they are removing all traces of glue or rubber when they do so. The underlay also needs to be as smooth and as clean as possible in anticipation of the new carpet, and an ice scraper or strong squeegee is an excellent choice of tool to use when removing any dried adhesive. This is a particularly important step, as any leftover glue or carpeting could interfere with the adhesive used on the new carpet.
In general, pontoon owners should ensure that if they are installing the carpeting themselves, they are fully equipped to handle this tasked and have read any and all instructions before hand. This is a relative simple job, and one that can be certainly done through DIY. However, before attempting to re-carpet pontoon decks, owners should ensure that they have all the right equipment to hand and that they understand the ins and outs of the process. Alternatively, as mentioned above, they could commission the work of an everyday handyman to either assist them or perform the job for them. Either way, however, it's not necessary for pontoon owners to spend undue amounts of money on a marine 'expert' as this job is virtually identical to carpeting everyday wooden floors.